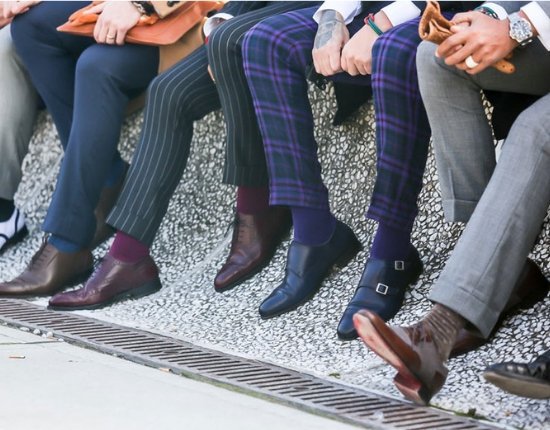 Workplaces are relaxing their dress codes to business casuals than traditional business clothing. It's now casual Friday all week long in corporate sector. The generation X and millennial are tech-savvy, laid back, globally minded who appreciate less formal attire. Focus is more on being comfortable yet stylish.

What is business casual clothing?
It is less formal than traditional business clothing, but professional enough to to office. That implies something less than a suit and a tie, but obviously not a casual outfit that looks vaguely presentable. Business casual is also called as smart casual.
So, typically a button-down shirt, slacks, and a smart pair of dress shoes qualifies as business casual.
Clothing defines who you are. It expresses an individual's personality or attitude. No look is complete without a perfect pair of shoes. They are like rims for a car. I firmly believe that a man's shoes say a lot about status, attention to details and even their profession.

What shoes are business casuals?
Business casual shoes are footwear which are formal yet comfortable to wear, something you can wear to office. They are simply not necessarily lace-ups, but obviously not trainers or sandals.

Here is the list of five different styles of business casual shoes for your wardrobe. Trust me, you'll never be over or under dressed ever. Just aptly dressed up for the occasion.

1. Loafers
They are fashion staple that injects smart casual vibe to any outfit. Available in leather or suede, choose one for yourself that suits your personality. A small tip! Avoid combining big coats with loafers. They are an absolutely No No.
It's time you add on some bewitching pair of Loafers to your collection

There are so many available on the market. But not to miss is Tom Ford Custom diamond studded shoes by Jason Arasheben. They are stylish yet comfortable. Priced at whopping $2 Million it broke the Guinness World Record for "The Most Expensive Shoes in the world." If you're wondering to have seen these shoes somewhere. Yes, you got it right! It's the same shoe which Nick Cannon wore on the Season Nine finale of 'America's Got Talent.'
Loafers nicknamed the 'Phil', these evening shoes are worth having.

2. Oxford
Oxford shoes distinguished by their low heel, exposed ankle and 'closed lacing' system. I know many of you would raise your eyebrows on me saying "it belongs to formal shoes category." Hola! take a deep breath! These have evolved into a range of styles suitable for both formal as well as casual. They make a fantastic choice for smart casual.
The best thing about these shoes is whether you dress them up, or dress them down, they don't fail you on adding character to your look. When in doubt, pair it with a chino and you are good to go!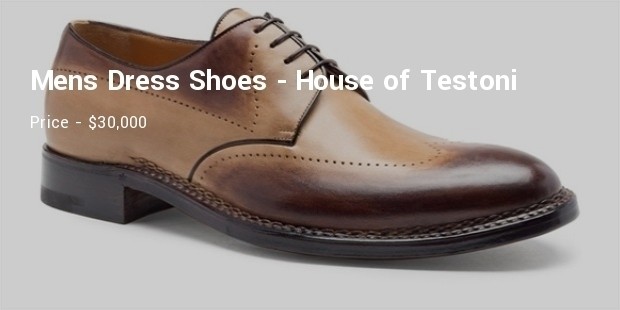 Adorn your wardrobe with quintessential Testoni men's shoes personalised to the taste of each. Made of finest exotic alligator skin, they are as light as a feather not compromising on its durability. They have unique designs to drool.
3.Derby
A derby is a style of boot or shoe known as 'open lacing.' Often referred to as Gibson shoes, they are multifunctional. Goes with both formal and casual, it is rather useful to have them.

Who could miss out on Louis Vuitton Manhattan Richelieu lace up shoes which are epitome of luxury in the world of fashion. Crafted from waxed alligator leather priced at $10,000. These have manly and vintage look, yet supple and comfortable.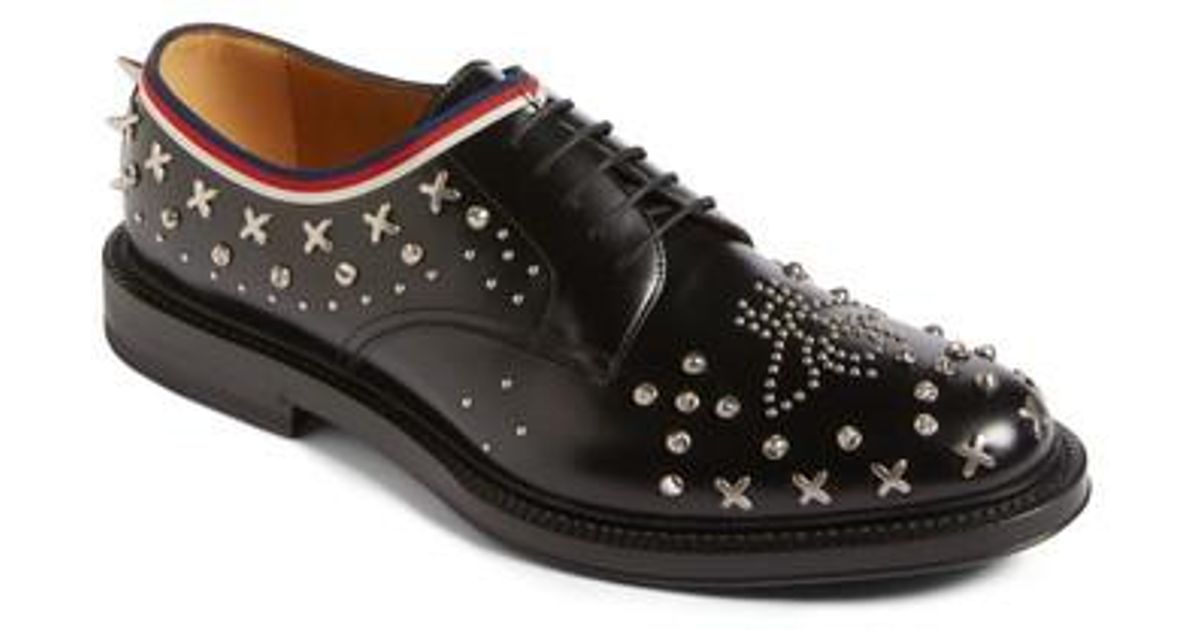 4. Monk Strap
It is a style of shoe with no lacing, closed by a buckle and a strap. Described as the most versatile dress shoe, it is less formal and pairs well with business casual clothing. Today, a sleek pair of monk strap shoes is a hallmark of fashion forward yet traditionally inclined men.
Available in leather and suede designs with two options in straps. Single or Double monk straps? Now that's all on personal preference. Given a choice, I would rather take a single strap for formal settings and double for more casual occasions like parties, weddings.
Monk straps are on the market in an assortment of colours. But, for me black is the safest bet.

We have some elegant collections by Testoni. Testoni Moro Monk Strap has ostentatious look. The buckle made in gold and studded in diamonds at $24,000. It works well with smart casual ensemble and is a dapper option.
5. Chelsea Boots
Thinking of getting into boots style? Chelsea is the one!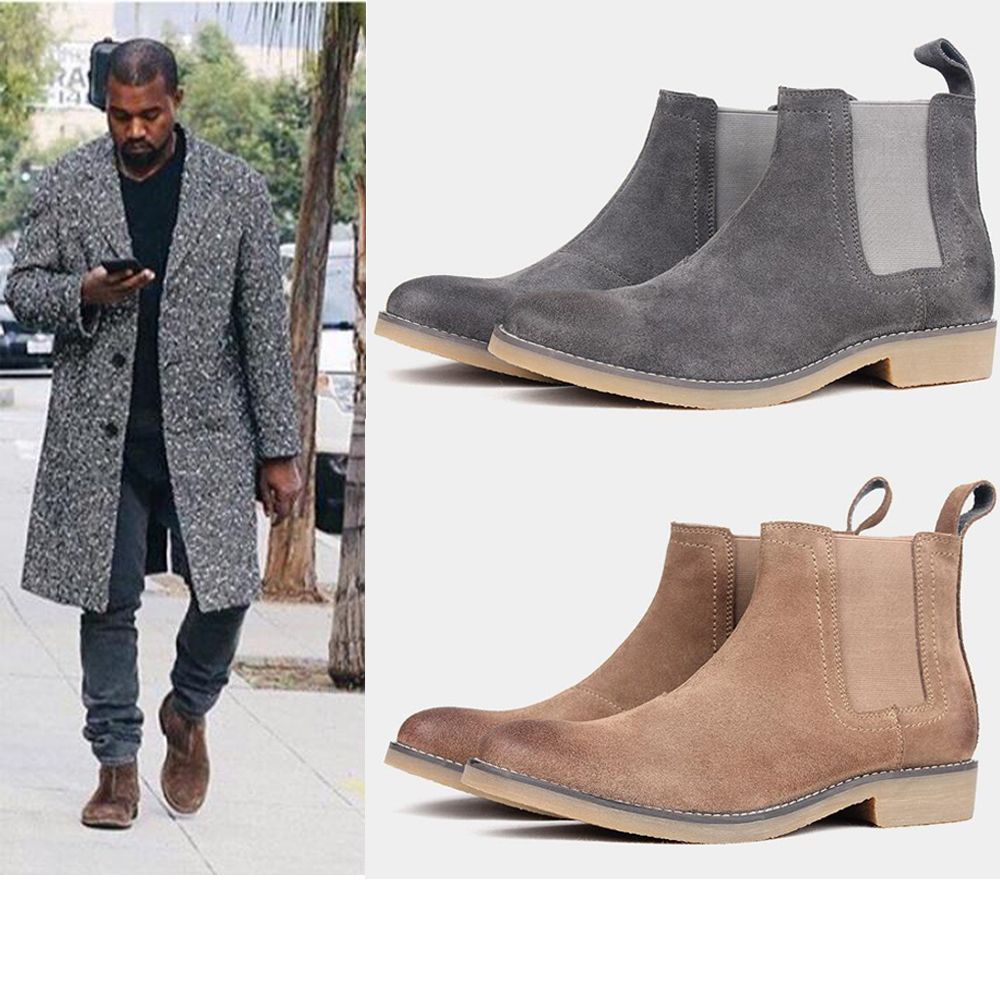 These are ankle length boots with an elastic panel on the side. Started by Queen Victoria, it was later popularised by fashion designers. They are one of the most versatile footwear styles a man can own. They are simple yet classic. Whether pair them with jeans, cords or chinos it looks good with all of them. Boots in summer? Yes, why not! These Chelsea boots are evergreen boots, wearable in all seasons.
Few of you would be thinking, if these boots should fit or loose? I'd say buy a well-fitting boots. Make sure you wear a correct size boot, no bigger. They have to be true to your actual foot size. A tip to keep your suede boots sharp in all weather! Always coat them with a water resistant spray.

Manolo Blahnik's collection is incomplete without Chelsea boots. Their collection is dapper and comes in dashing styles.
Shoes speak louder than words. They not only transform your body language and attitude, but also lifts you physically and emotionally. Never go wrong when you have these 5 styles of business casual shoes in your wardrobe.