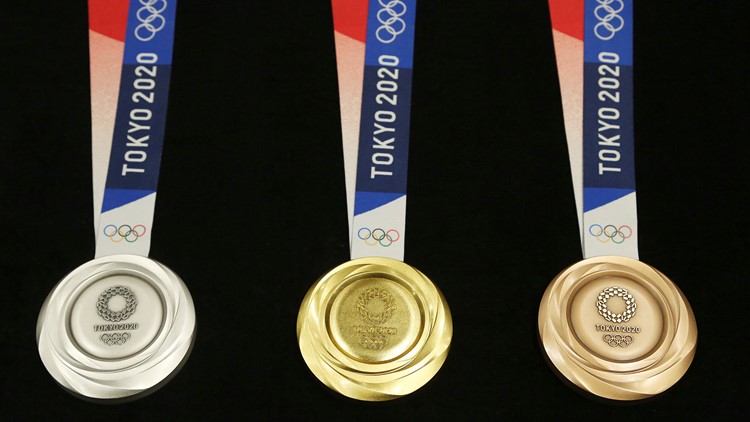 The 2020 Tokyo Olympics is sure to be a spectacle, as Japan's effort to make the games both accessible to foreigners and something uniquely their own is underway.
The organising committee for the Tokyo 2020 Olympics officially unveiled its Olympic medal designs this week. While on the surface they might look like any other medal, these will be made from something a little different : recycled electronics.
The gold, silver and bronze medals that will be placed around the necks of athletes at the 2020 Olympics will be made completely from metals extracted from recycled cell phones and other small electronic devices.
The Tokyo Olympic and Paralympic organizing committee conducted a project to collect the devices from across Japan. The committee says this will be the first Olympics and Paralympics to involve citizen assistance and recycled materials in the making of the medals.
Approximately 78,985 tons of electronics were collected over two years as part of the Tokyo 2020 Medal Project, according to the Tokyo organizing committee. That includes 6.21-million used mobile phones. Some 5,000 medals have been produced.
Many electronics, especially cell phones, contain small amounts of precious metals like silver, gold, and platinum which were reused to make the medals.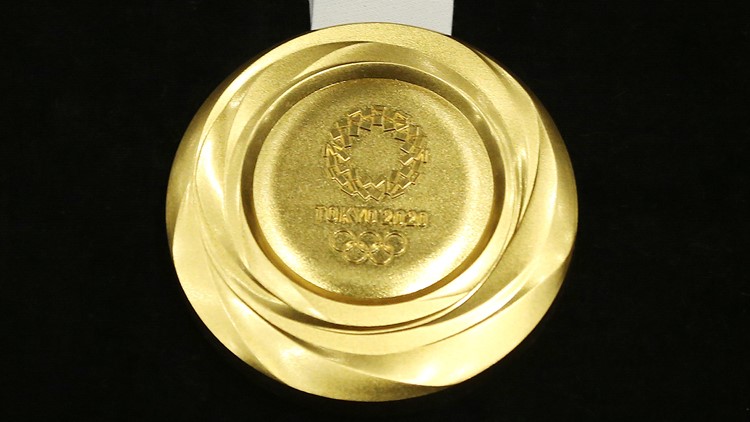 The Olympic medal was designed by Junichi Kawanishi. The medal has Nike, the Greek goddess of victory, in front of the Panathinaikos Stadium; the Olympic rings; and the official name of the 2020 Tokyo Games.
"The medals resemble rough stones that have been polished and which now shine, with 'light' and 'brilliance' their overall themes," Tokyo organizers said in a statement.
'The medals collect and reflect myriad patterns of light, symbolizing the energy of the athletes and those who support them; their design is intended to symbolize diversity and represent a world where people who compete in sports and work hard are honored."
Previous Olympic medals have used recycled materials in their contraction, but Tokyo claims that 2020 will be the first Olympics where gold medals will be made using entirely recovered metal.
"Tokyo 2020 Olympic and Paralympic medals will be made out of people's thoughts and appreciation for avoiding waste. I think there is an important message in this for future generations," Japan's three-time Olympic gold medal-winning gymnast Kohei Uchimura said in 2017 when the recycling plan was first introduced.
The Tokyo 2020 Olympics kick off in roughly a year, on July 24 and runs through August 9, 2020.