Vietnamese businessman Viet Nguyen Dinh Tuan has entered the Guinness Book of World Records, as the owner of the world's most expensive stash of whiskeys. He lives in Ho Chi Minh City, along with 535 of the world's rarest, oldest and finest bottles of Scotch and Japanese whisky.
The experts at Rare Whisky 101 (RW101) had a look at his collection, and confirmed that the auction hammer price was nearly £10.8m. Each bottle's value was decided by its expected open market price if sold at auction in the UK.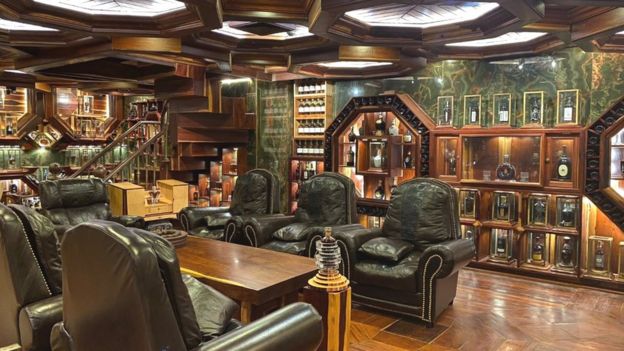 Dinh Tuan has very lovingly created this collection, and plans to keep all his bottles. He says, "For me, whisky collecting has been my life's passion. Every spare I moment I get, I'm searching auction sites and trading websites to find famous and rare whiskies from around the world. As for my collection, I have no intention of selling any of it. Not one bottle. In fact, I'll continue to hunt for more old and rare bottles and add to and enrich it."
He owns three of the only 40 bottles of Macallan 1926 ever released. His collection includes one of only 12 bottles of the oldest Bowmore ever released. He also owns one of only 24 bottles of the 1919 vintage Springbank.
This collection shows his 20-year dedication to collecting the best in the world of whisky. Admit it, you're a little jealous. So were the people at RW101. "We were somewhat gobsmacked, not to mention a little envious, when we realised the breadth and depth of Mr Viet's collection," they said.