How did I end up here?
Let's backtrack a bit. Recently, I was reading some articles and I came across one featuring the rapper Gunna and his new ring. He just bought this fresh 'ice' in an ongoing endeavor to ice himself from tip to toe. This two finger ring resembles a snake coiling around a foe. Designed by the New York based famous jeweler Elliott Eliantte this ring is being hailed by some as the one ring to rule them all.

Some cool stuff that Eliantte has designed –
This gold and diamond ring looks quite slick and has an aggressive aura to it. You can see the ring in all its majesty in the video below.

The one pink ring to rule them all !
This got me wondering about the real 'one ring to rule them all' and I embarked on an arduous journey to find the truth.

Candidate 1: The Graff Pink.
When I read that this ring cost around 46 million dollars, I was sure that I had found the one ring to rule them all. I turned out to be wrong but the qualities of this ring were outstanding nonetheless.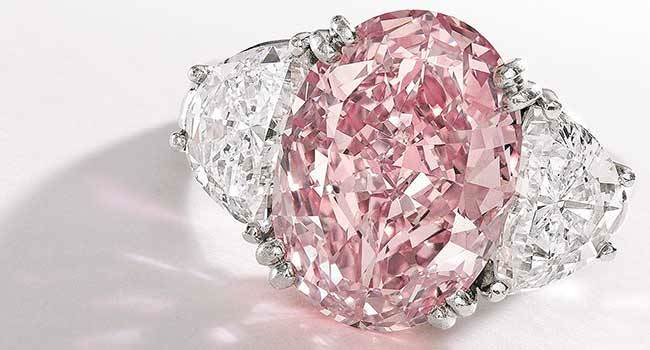 The Graff Pink remained a secret for six decades before it surfaced in 2010. Laurence Graff purchased it from Harry Winston at Sotheby's Magnificent Jewels Sale in Geneva.

Pink diamonds are among the rarest of diamonds and this one is even more special. Not many can exceed five carats and even fewer are of gem quality. It used to be classified as a Type IIa stone and had a weight of 24.78 carats with a color rating of fancy intense pink.

Mr. Graff thought different though. To him, the stone still had room for improvement. In his effort to make it the one ring to rule them all, Mr. Graff employed a team of top secret diamond cutters.

After it was re-cut, the stone went from 24.78 carats down to 23.88 carats. The color heightened from intense to vivid and the clarity of the stone rose to internally flawless. It transformed into a true piece of art that deserves a mention along with the one ring to rule them all.

Candidate 2: The Oppenheimer Blue.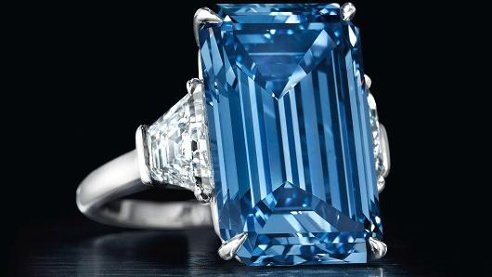 The 2nd candidate in the race to find the one ring to rule them all is this blue diamond ring. This 14.62 carat, rectangular cut, fancy vivid blue gem is also known as the gem of gems. This gem has the purest blue of them all and many investors and collectors tend to go crazy over this one.

Owned by the influential Oppenheimer family, this diamond originated at the Premier mine. In 1990, a jeweler bought it for an undisclosed amount. In May of 2016, it was the showcase piece at Christie's Geneva Magnificent Jewels Sale.

Shattering all the pre-auction estimates, it fetched approximately 58 million dollars. A worthy contender for the coveted position of the one ring to rule them all indeed.

Candidate 3: The Pink Dream.
Named the pink dream due to the owners being unable to wear this publicly, this deserves to be the one ring to rule them all.

This is a 59.60 carat, oval mixed cut, internally flawless, IIa graded, Fancy Vivid Pink masterpiece. This treasure among treasures is the largest diamond of its kind that the GIA has ever graded.

Found by De Beers in a South African mine in 1999, it initially weighed around 132.5 carats. Its present form is a product of Steinmetz Group's craftsmanship.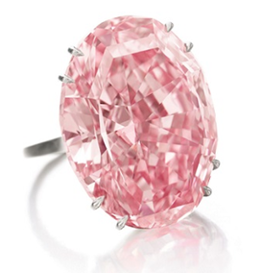 It auctioned for a staggering 71.2 million dollars at the Sotheby's Magnificent Jewels and Jadeite Spring Sale. Renowned Hong Kong Jewelry Retailer Chow Tai Fook became the proud owner of this gem.

The ultimate bragging rights and the pedigree associated with this gem undoubtedly make it the one ring to rule them all.