Some of the most iconic cars throughout the ages have come from Aston Martin. Aston Martins have a certain charm that can't be easily described. Each and every Aston Martin is a work of art, however, this which stand out are true masterpieces. So much so that even the world's most beloved secret agent couldn't resist the sheer sex appeal of the car.
The James Bond films have featured numerous iconic rides throughout the years. We all remember and love the amphibious Lotus from one of the most awe-inspiring scenes in cinema history. However, if we were to take a look at the whole picture, we would see that Aston Martins stand out way more than any other cars in the film series.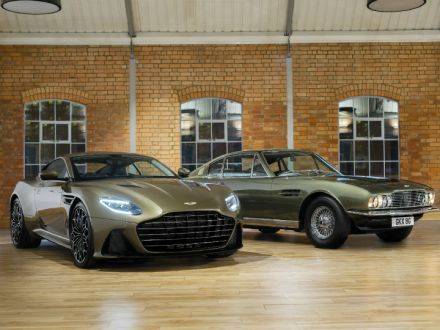 It all started with the iconic Aston Martin DB5 and Sean Connery. Then, Sean Connery was succeeded by George Lazenby and the DB5 was replaced by the DBS. Now, in 2019, Aston Martin has unveiled the all-new special edition Aston Martin DBS Superleggera. Though, quite, unfortunately, the announcement didn't include any mention of a revolving license plate or ejector seats.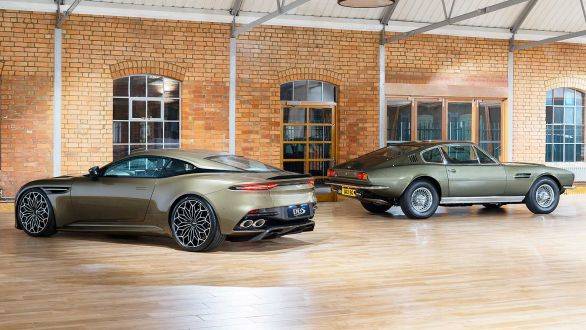 So, why should we pay any attention to it?
Well, to start with, the OHMSS DBS Superleggera is one of the prettiest cars on the planet. It comes with an Olive Green paint job and has a V12 inside. Now, granted that 5.2 liters, twin turbo V12 is the same one from the normal DBS. However, that doesn't mean it is a bad thing. After all, the motor produces 715PS and 900Nm of torque.
The exterior of the car is slathered in carbon fiber. The wheels are special as well. They have been diamond turned and are made out of forged alloy. They are a work of art in their own right and are sure to leave many speechless.
The grille is also different from the standard DBS and similar to the old DBS. The cabin is decked out in Gray Alcantara combined with black leather, red accents and special door sills with '007' embossed in it. After all, you shouldn't ever forget that you are the greatest spy on Earth. The owners will even get the chance to own a bespoke drinks case that will fit nicely in the boot.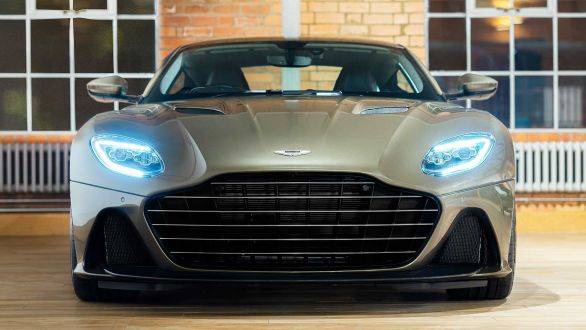 How many of these can I buy?
Unfortunately, you can buy only 50 units of the car and each individual unit will cost around £300,007.